It's been awhile since I updated you on what I've been reading so here we go!!
This is more of a coffee table book to me.
I'm not 100% certain but I think the book may just be a series of blog posts published in book form, but I like that. She talks about all kinds of things and finding the beauty and comfort in domestic arts. I've never sat down and read this book cover to cover, but I do so love puttering through it.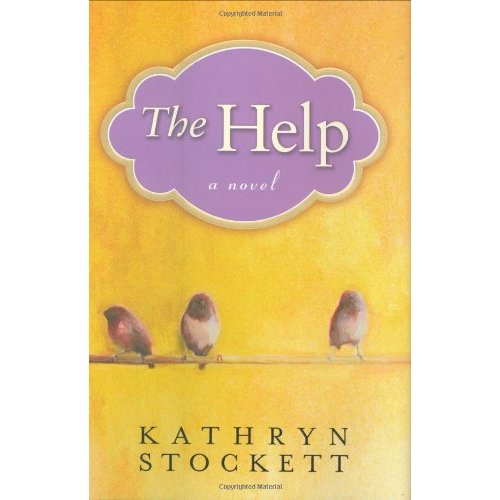 The Help
By Kathryn Stockett
I decided that I had to have been the last person on the planet not to have read this book so I picked it up and didn't put it down until it was done. Seriously, such.a.good.book! I loved it. I laughed, I cried, I baked a caramel cake.
It's the story of coloured maids in Jackson Mississippi in the 1950's and the things they see/experience working in white homes.
Shades of Grey
By Jasper Fforde
This book is a little tricky. I quite enjoyed it, but you very much have to get out of this world to get into the story. It is a story of a world based on chromatics. Your place in society, your jobs and your marriages are all based on your colour perception. The story follows a "red" around named Eddie Russett. He is sent on a bit of a journey from his home of Jade under Lime to a place called East Carmine. Eddie has hopes to not ruffle any feathers and keep to himself while on his trip, confirm his high red perception and move up in the world marrying a high society Oxblood. While on his trip however he meets and falls in love with a beautiful but tempermental Grey named Jane. Jane questions the rules of their colour based society and encourages Eddie to do the same.
I enjoyed the book very much once I was able to get my head into Eddie's world.
This is the first book in a series and I would love to read the other books... once they come out...
I didn't actually know it was a series book or else I would have waited for all the books to come out before I started reading it... I'm nutty like that, I hate reading one book and then waiting a year for the story to continue!!
What are you reading right now? I'd love some suggestions to put on my February book list.