I love milkshakes! But they are something I never think to have; so when I do have one they seem like such a treat. Combine my freaky love of pumpkin with the specialness of a milkshake and you have cold perfection!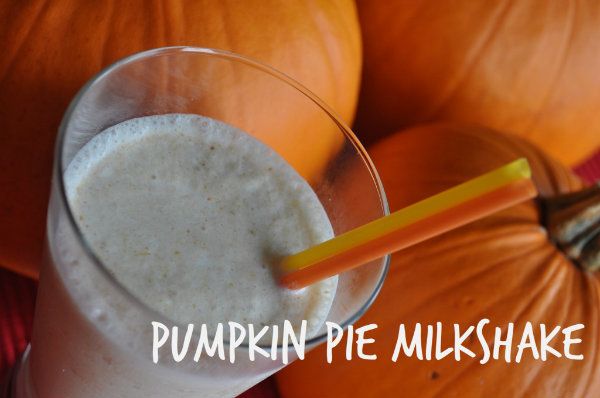 Pumpkin Pie Milkshake
2 (big) scoops vanilla ice cream
1/2-1 cup milk
1/4 cup pumpkin puree
pinch cinnamon, nutmeg and cloves
Put all ingredients into a blender and blend until the consistency you love.
* can also be made using left over pumpkin pie, just scoop the pumpkin filling out of the crust and whiz it up in place of the puree and spices.