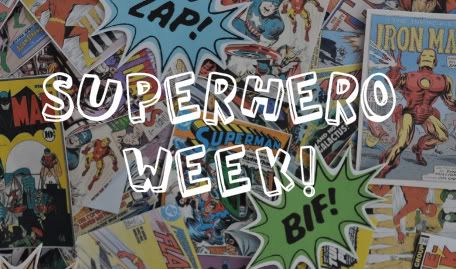 I love buntings.
I have been looking for an excuse to make one for some time now but always found the task to be quite daunting. It seemed like it would take so much time cutting out all those triangles and sewing them all together to then connect them all...
But I could not have been more wrong!
I had some superhero-ish material sitting around so I decided to bite the bullet and try my hand at a bunting for Zac's party.
It took about 2 hours to make this baby and I love it.
I love, love, love it!
If you've ever thought about making a bunting you totally should, it's pratically effortless and so freaking adorable it's a
must
make in life
I took a standard size piece of paper, and found the middle of one end. I drew straight lines from the top corner of the sheet to the middle of the bottom.
Cut that out and voila! your template!
Decide how long you would like your finished bunting to be (how many triangles) and cut out double, one for the front and one for the back.
Pin 2 triangles together, right sides facing, and sew, leaving the top open.
Flip right side out and iron flat.
Once you have done this with all of your squares lay them out and measure how long they are once lined up.
Add additional length (I added 14" on either side) and cut a strip of binding your final length (I used store bought binding).
Then just sew your binding on as you would for a quilt!
Couldn't be easier!
I used it to decorate the wall above the food table at Zac's party...
and once the party was done I hung it up over his bed.
I think it's too cute!