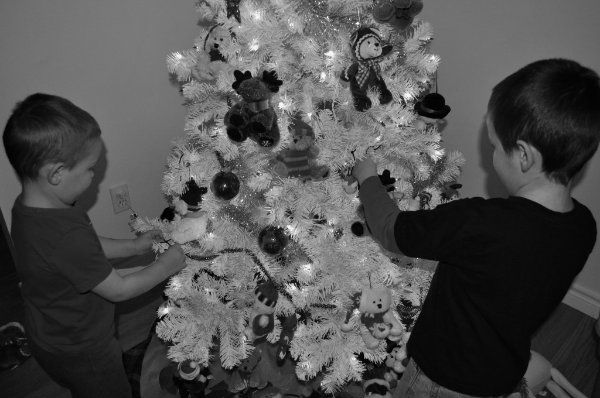 This year I had a grand plan to do 12 days of crafts with the boys over Christmas. Truthfully... I have failed,
although
Christmas isn't here yet so I do have a few more days to cram in a crazy amount of glue, foam and giggles and I will do my darnedest to succeed!
We made bell ornaments and pasta angels for the tree this past weekend and the boys were so excited to hang them. I love that we will have the memory of making them each year I pull them out of storage, and I love having little handmade touches on our tree! I'm thinking this may need to become an annual tradition...